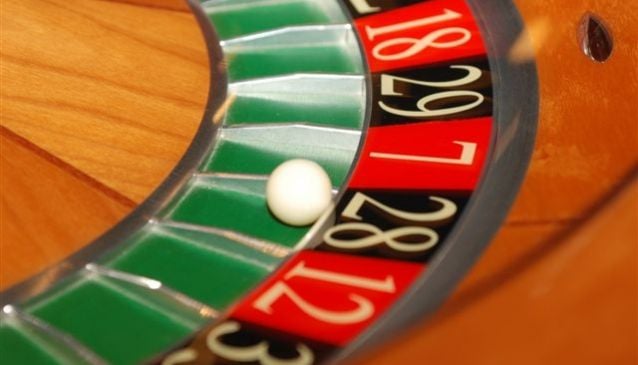 Place Your Bets - Casinos and Gaming in Macedonia
Adventure
A multi-faceted world where entertainment, gaming and competition are all merged.
Casinos and tourism are two different terms that share a very strong and common bond. Going together hand-in-hand, they represent a multi-faceted world where entertainment, gaming and competition are all merged. If in the past gambling was pursued by the law as a criminal offence, today there are more than 4,000 casinos all over the world promoting tourism in each and every sense. This billion dollar industry is attracting a lot of tourists in Macedonia especially, in the city of Gevgelija - known as the "Macedonian Las Vegas".
Located in the southeast part of Macedonia, only 3km from the Macedonian-Greek border and around 160km from the capital Skopje, lies Gevgelija - a town known for it's hospitality and excellent casino tourism. In fact, this town happens to hold the first foreign investment in Macedonia made three decades ago. This was a Swedish investment in a casino business that saw the formation of Apollonia Casino, a pioneer of this new form of tourism in Gevgelija. Open 24/7, the casino's gaming space features 130 slot machines and 16 table games for Roulette, Black Jack and Apollonia Stud Poker. If you like the tinkling noise of a slot machine paying out, the blinking lights, the non-stop games, and the glamorous people associated with casinos, then Apollonia Casino is the right destination for you. The customers here get membership smart club cards divided in 4 levels: Black, Gold, Platinum and Northern star, and according their points they can choose gifts from the vitrines in the casino. In Apollonia Casino where the loyalty is rewarded, the more you play, the more you win. The property is located in the center of Gevgelija and besides the casino also has a five-star hotel. Inside the luxurious hotel you will find 43 rooms, a bar, restaurant and beautiful garden area serving an excellent coffee and cocktail menu.
Gevgelija has two other larger and newer casinos, located only minutes away from the Greek border. The Casino Flamingo Hotel is a complex comprised of casino, five-star hotel, nightclub, penthouse, several restaurants and an extensive selection of bars, situated across 30,000 sq/m and 12,000 sq/m of built-up area. The casino holds a mixture of gaming tables including eight American roulette tables, nine card tables (Black Jack & Caribbean Stud Poker), four Texas Hold'em poker tables and a stunning array of over 440 slot machines that can satisfy even the most discerning players. For less experienced players, the casino also has detailed rules and regulations for each game in Greek, English and Macedonian.
The grandiose Princess Casino, with the biggest gambling area in Gevgelija, features 515 slot machines, four electronic roulettes, 24 live game tables, eight Texas Hold'em Poker tables, a VIP area, restaurant with buffet menu and an exclusive bar. Besides the casino excitement, here you can also enjoy the luxury of Ramada Plaza Hotel, the spa and pool, and a unique clubbing experience in the nightclub 'Next'.
All casinos in Gevgelija have daily promotions with cash giveaways and monthly lucky draws of bigger prizes. At weekends, around eight to ten thousand people flock from Greece to game in the casinos of Gevgelija. The gambling tourism has also recently brought tourists from Albania, Turkey and Bulgaria to Gevgelija. With announcements of other investments in the casino tourism, Gevgelija as destination wins the right to be called the "Macedonian Las Vegas".
Other destinations are now not far behind, however. Le Grand Casino (open 24/7) is set in the Holiday Inn, located in the center of Skopje – the capital of Macedonia. Inside the casino are a range of gaming tables including American Roulette, Blackjack, Mediterranean Poker, American Poker, Texas Hold'em Poker and slot machines. Bitola is another town in western Macedonia that has its own unique venue. Le Grand Casino is located in Hotel Epinal on the famous Shirok Sokak street. The opening times of Epinal Casino are 2pm to 6am on weekdays and 24 hours at the weekends. The entrance fee costs 50€ entrance in exchange for gaming chips. Dojran is the third destination for gaming; a small city perched on the shore of Dojran Lake and just 30km away from Gevgelija. Dojran is also home to the popular gaming venue of Casino Hit.
There are a couple of smaller gaming casinos located in almost every city of Macedonia. Here, you can make a quick bet or enjoy a drink after hours. Betting on football games is also another popular sport in Macedonia. Unlike in western countries where betting is done online, however, the betting shops in Macedonia bring an added personal touch. Ensuring you are in amongst all the action, here you will witness a crowd of people debating the game over drinks. Lively, fun and not threatening at all, these spots are perfect to place your first bet. Let's hope you win big!